Forgot to mention this when I first found out, but better late than never, right?
My physics/chem teacher, Bob, has a room that's sort of connected to his... here, just look at the picture: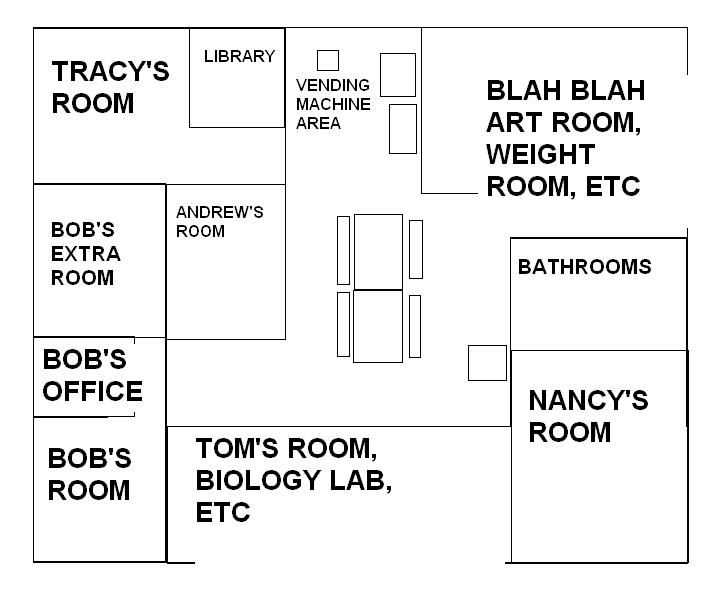 Anyway, the room marked 'Bob's extra room' is now becoming an animal refuge. Or something. It's filled with cages and half the floor is filled with a hamster run.
Originally it was the video room/human refuge room, but now the video room is a little section of Bob's main room surrounded by some of those big dividers lined with what looks like carpet. You know what I'm talkin' about.
About the map: Nancy's room is about half the size that my map says it is, but I have no idea what the real dimensions of the place are. The place to the left of the vending machine area (one snack, one drink, and one little stand thingie) is a hallway that has some rooms including the weight room/fridge and sink, art room/kiln, and some other stuff maybe. I wouldn't know, I am taking no art classes or weight classes and never refridgerate nothin'. And those two things in the middle of the picture? That's our lunch room. Those two tables with benches and then two picnic tables outside. And the red chairs in the reception area, if you're a fan of the quiet (I usually eat lunch with Sarah in the red chairs, although lately I've been eating sometimes downstairs at the tables with Katie).